Distilleries
Kyrö is Out to Show America How Finland Does Rye
Can terroir be expressed in a spirit? The Kyrö team makes the case.
Oct. 2018Written by Brian WrightPhotography by Anna DeMasi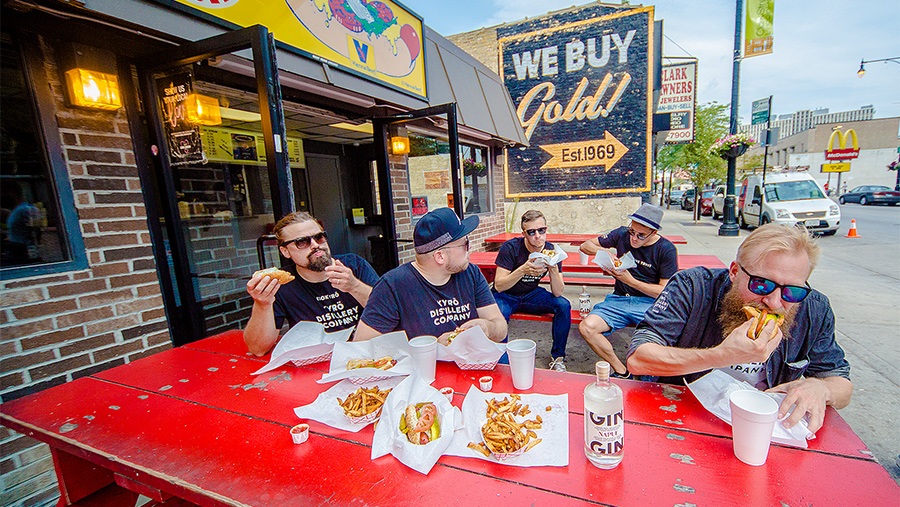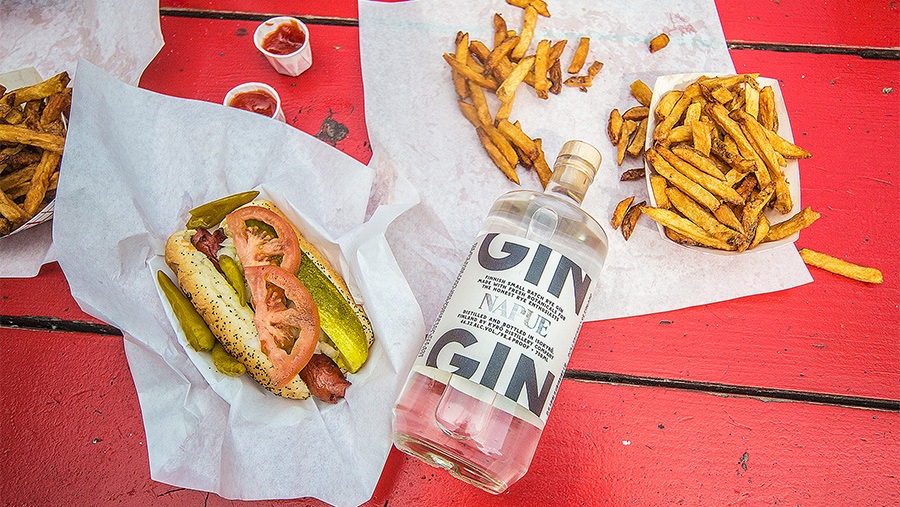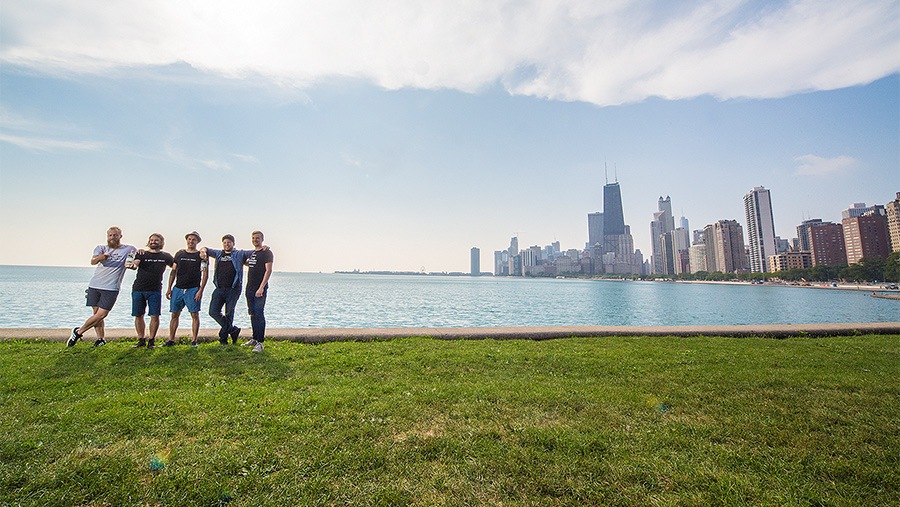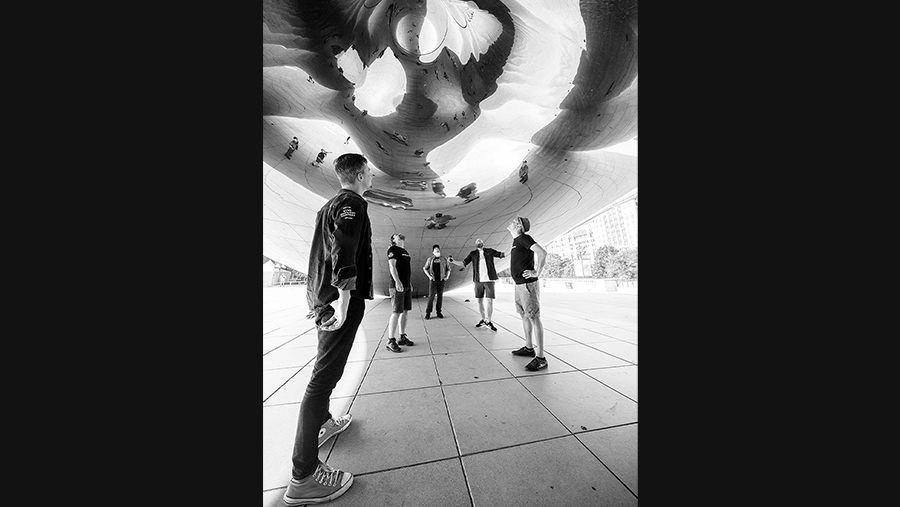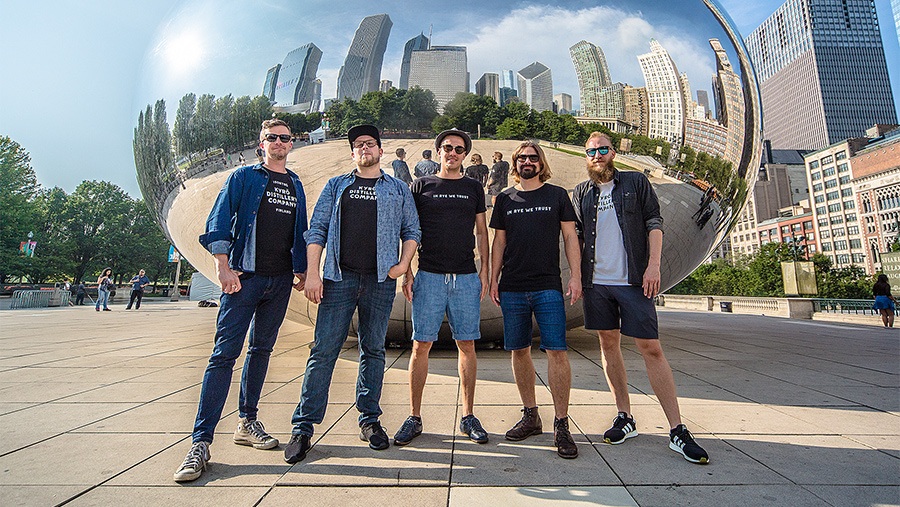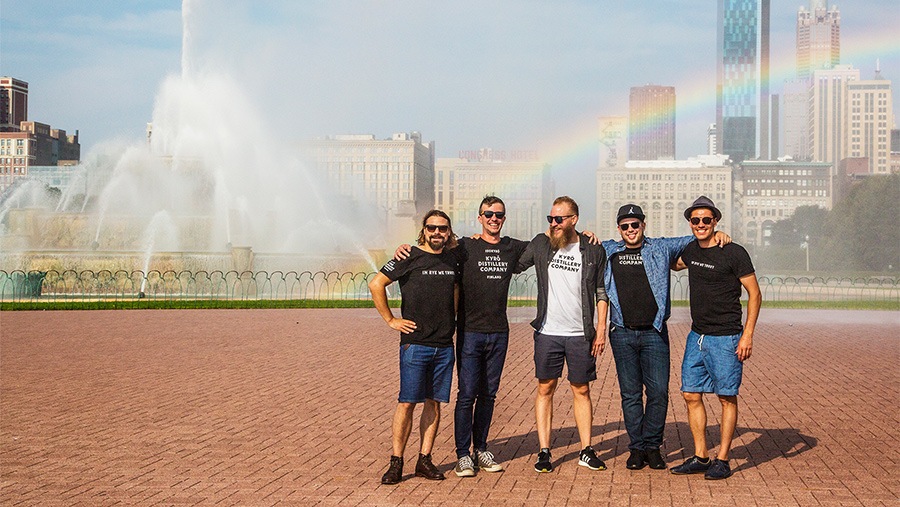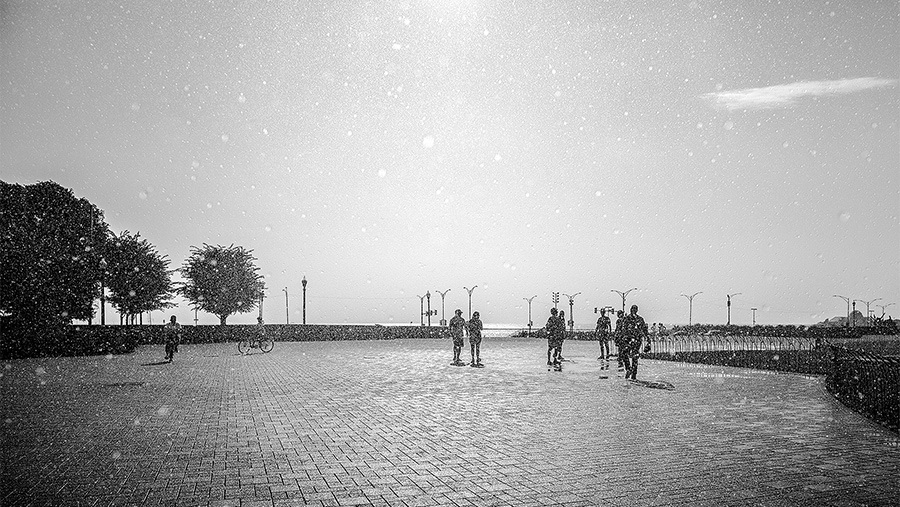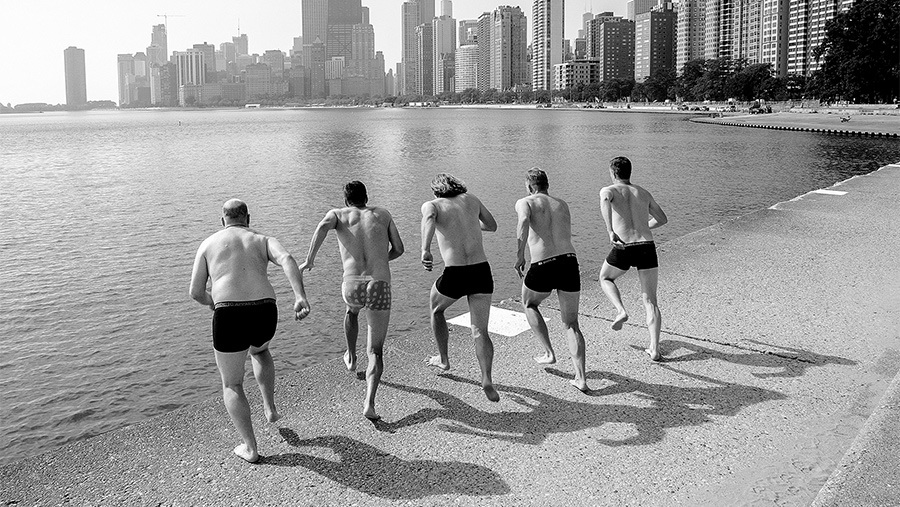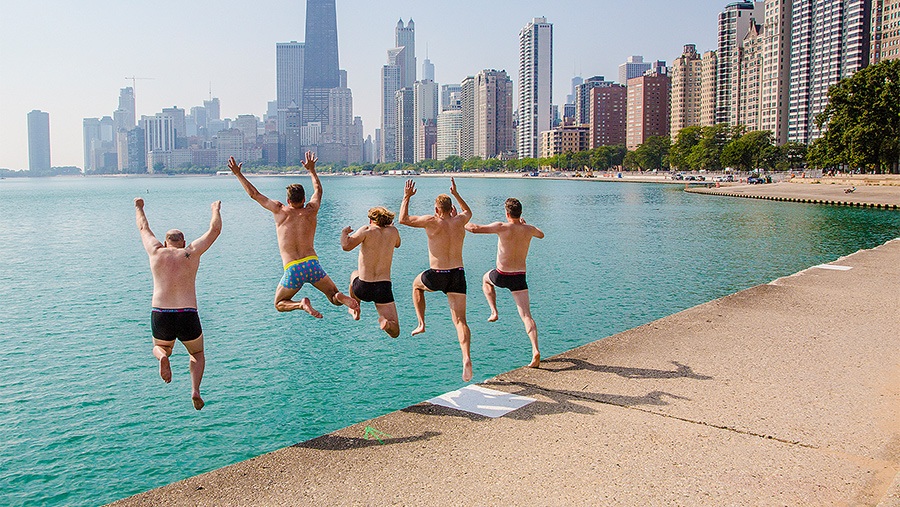 It's 11:25 a.m. on a Tuesday morning during late summer day when five Finns walk into a Chicago bar. When they leave 40 minutes later, they pack into a car and head to a liquor store 15 minutes away. From there, the Finnish Five pop into a trendy restaurant, followed by a neighborhood cocktail lounge and, finally, end their day at a newly opened boutique hotel.
While that may read like a noon-until-night bar crawl, for the owners and founders of Finland's Kyrö Distillery Company, it is day two of a weeklong trip to introduce the American Midwest to Kyrö.
Miika Lipäinen, Jouni Ritola, Mikko Koskinen, Kalle Valkonen and Miko Heinilä are the owners, founders, distillers, packaging designers, and jacks-of-all-trades of Kyrö, a rye-focused distillery located in the Finnish village of Isokyrö. Since 2014, the five friends have been producing single malt rye whisky and rye gin out of an old dairy farm the five converted into a distillery.
The idea to open a distillery came to the group in a uniquely Finnish setting: the sauna.
According to Heinilä, the origin story goes something like this:
On May 10, 2012, the five friends decided to head to the sauna for the day and while there sampled a foreign rye whiskey Lipäinen had just brought back from the U.S. That American-made rye amazed the group, as well as sparked the question: Why isn't anyone in Finland producing a rye whisky?
"Rye is the most Finnish of grains," said Heinilä. "So much so that our national dish is rye bread."
Recognizing the opportunity in front of them, the five men set to work. Exactly one year later to the day, Kyrö produced its first distillate. 11 months later the distillery bottled its first batches of Napue Gin and New Make Whisky.
"Rye is the most Finnish of grains."


- Miko Heinilä, Co-Founder of Kyrö
In that first year, Kyrö sold 5,000 bottles, but in 2015 that number soared when news broke that the International Wine & Spirits Competition (IWSC) had awarded Kyrö's Napue Gin "The World's Best Gin for Gin & Tonic."
"We suddenly found ourselves doing gin and tonics in morning news programs all over Finland," said Lipäinen. "Our original plan was to do 23,000 bottles that year, but we ended up bottling 100,000, and had to cap it there because we reached a legal limit for our distillery size. It was a crazy two years after that. Still is."
Having successfully put themselves on the back bar of every reputable gin joint throughout Finland and the U.K., the five founders now have their sights set on the U.S., and after that, the world.
"We have the very lofty goal of being the world's best-known rye distillery in 2022," said Lipäinen.