Breweries
Crafting a Unique Persona at 18th Street Brewery
A behind-the-scenes look at 18th Street Brewery, a brewery that's more than just beer: it's about community.
Sep. 2018Written by Paulina CajigalPhotography by Anna DeMasi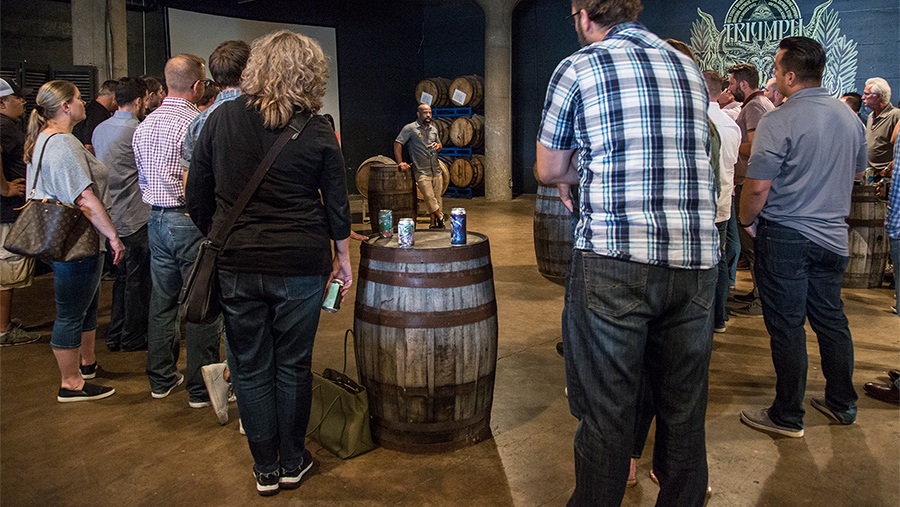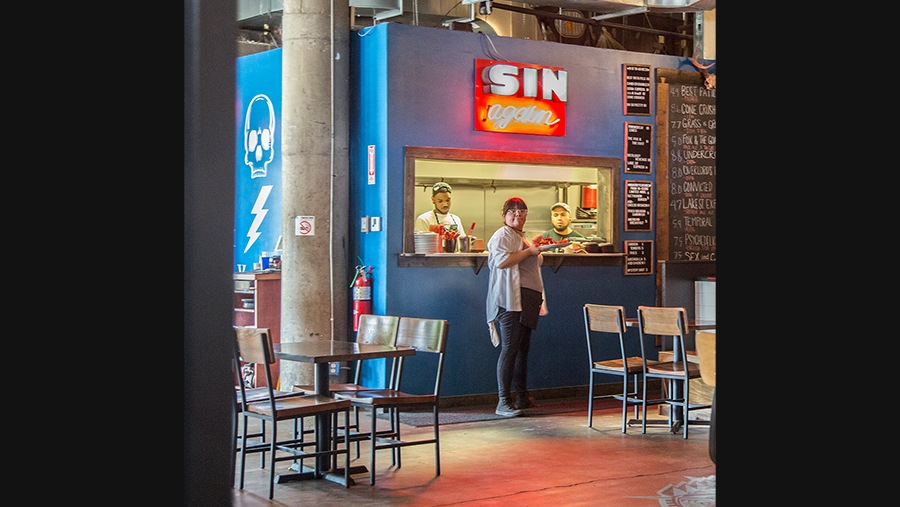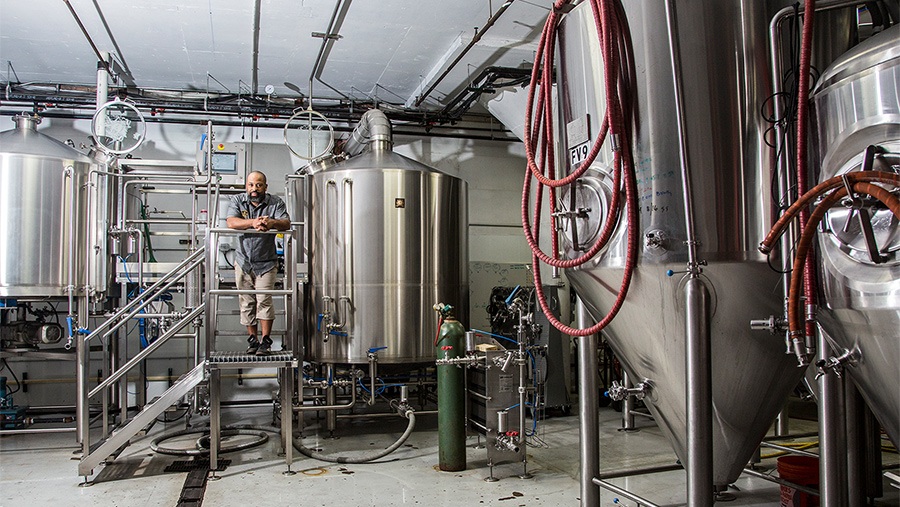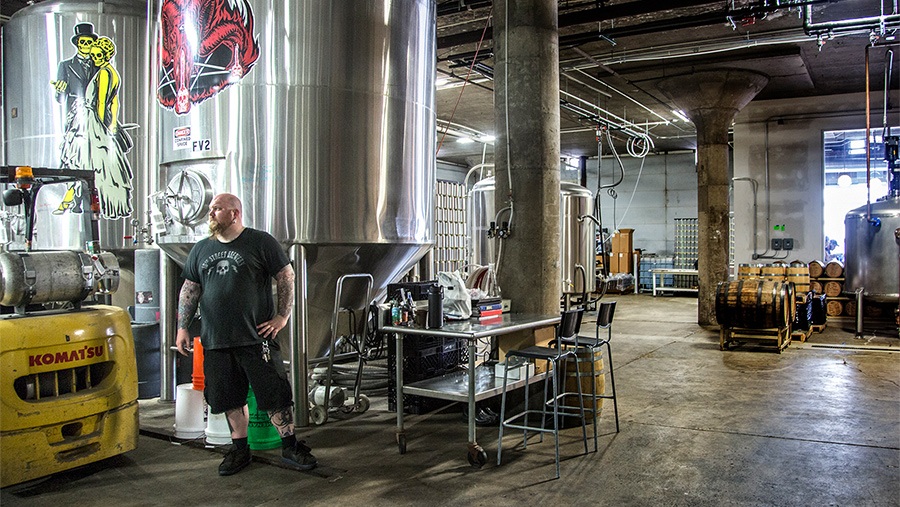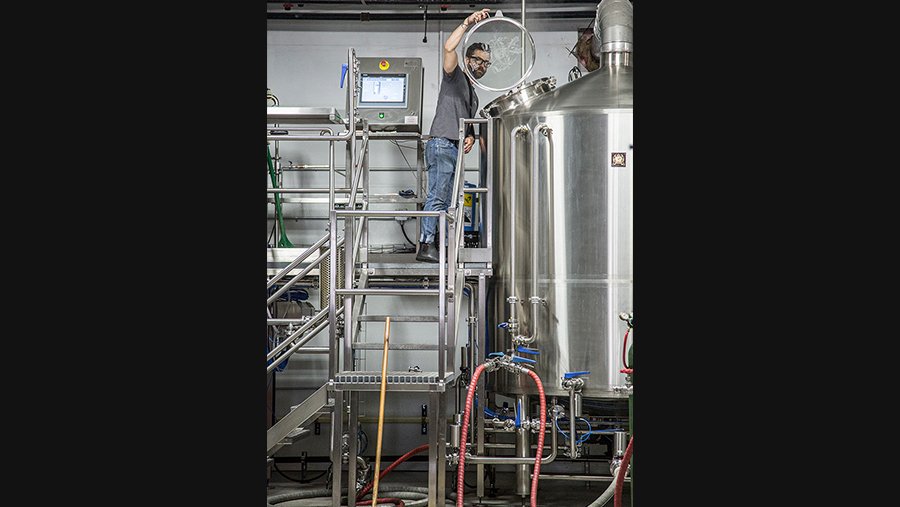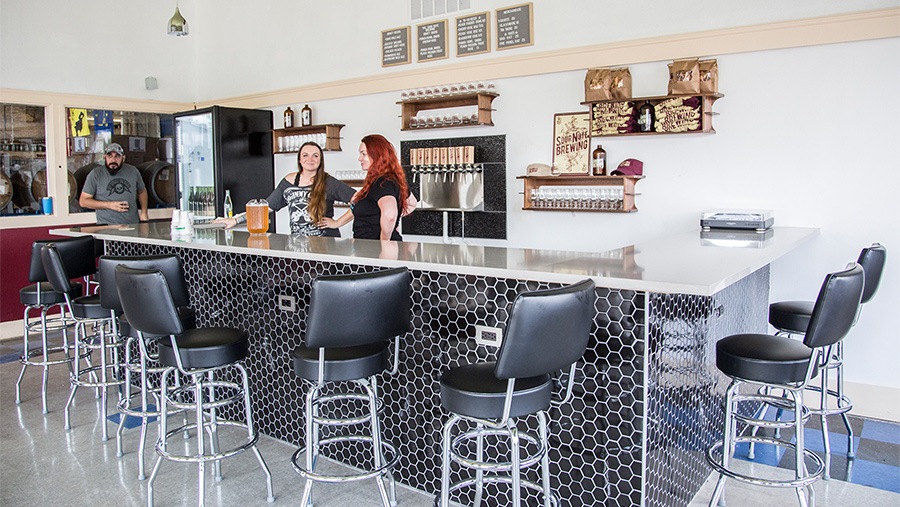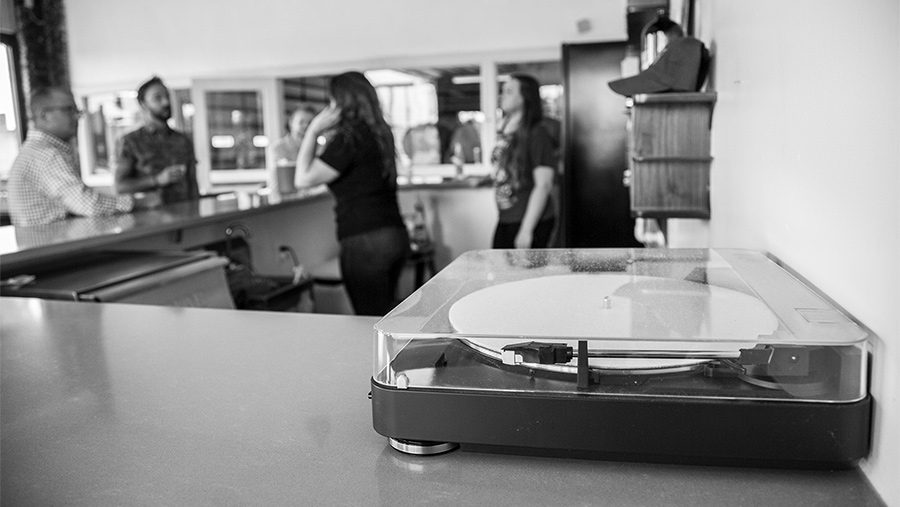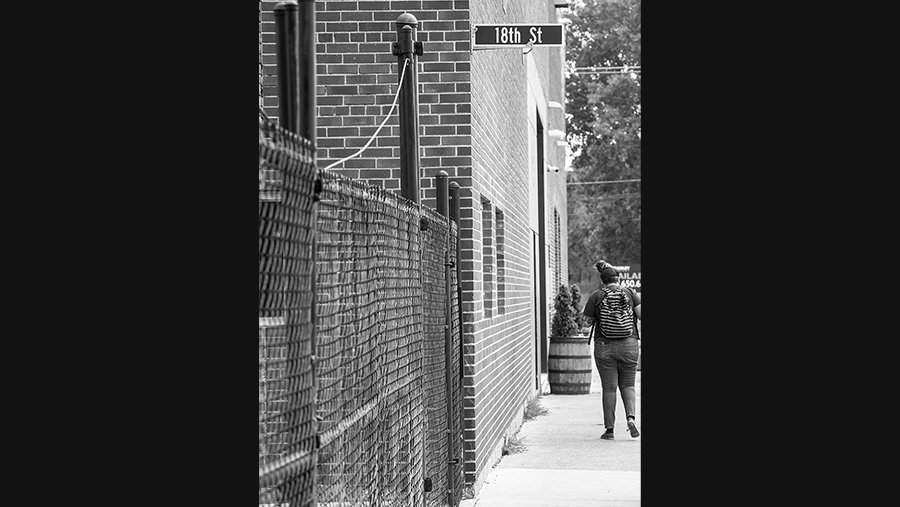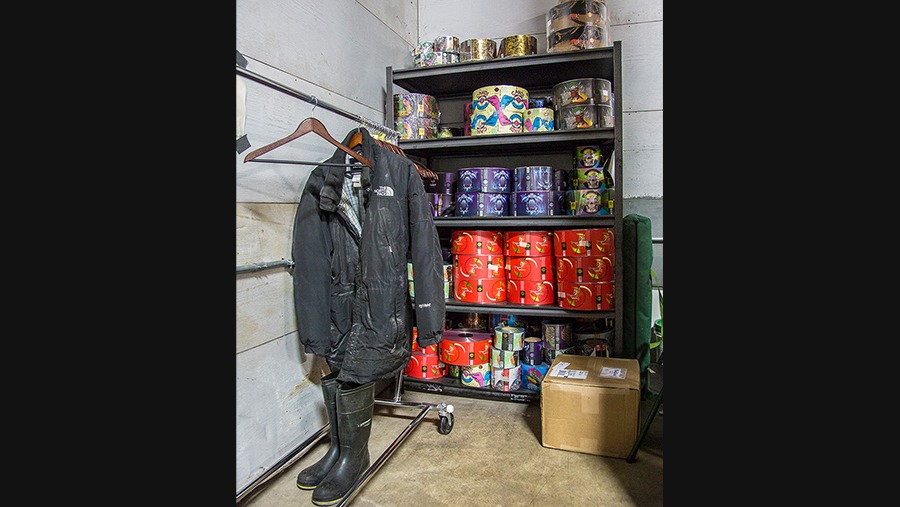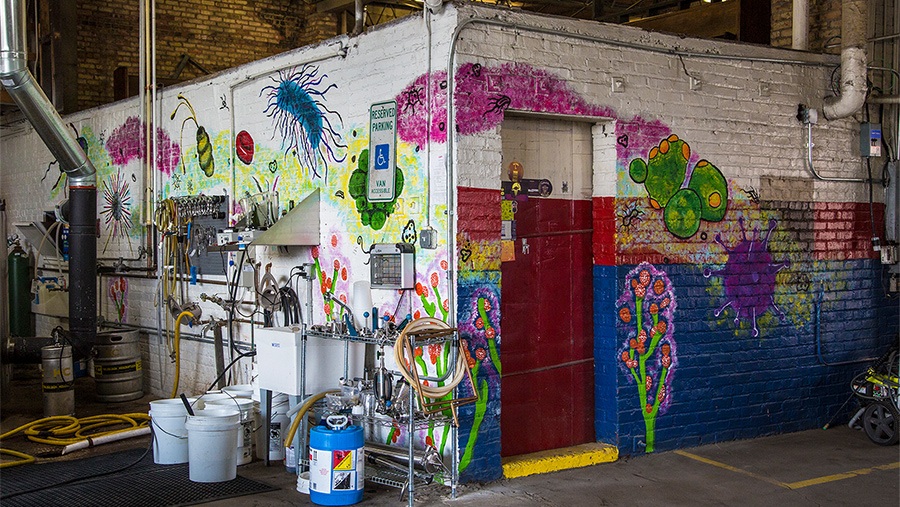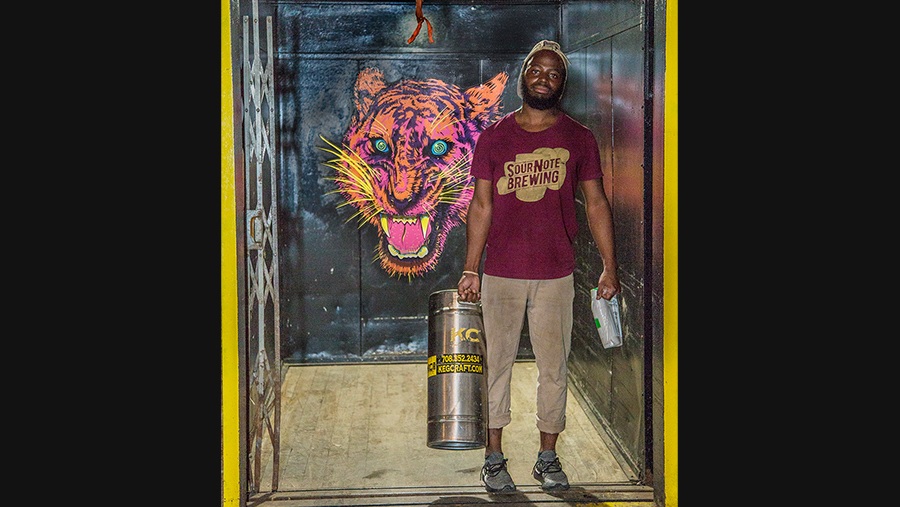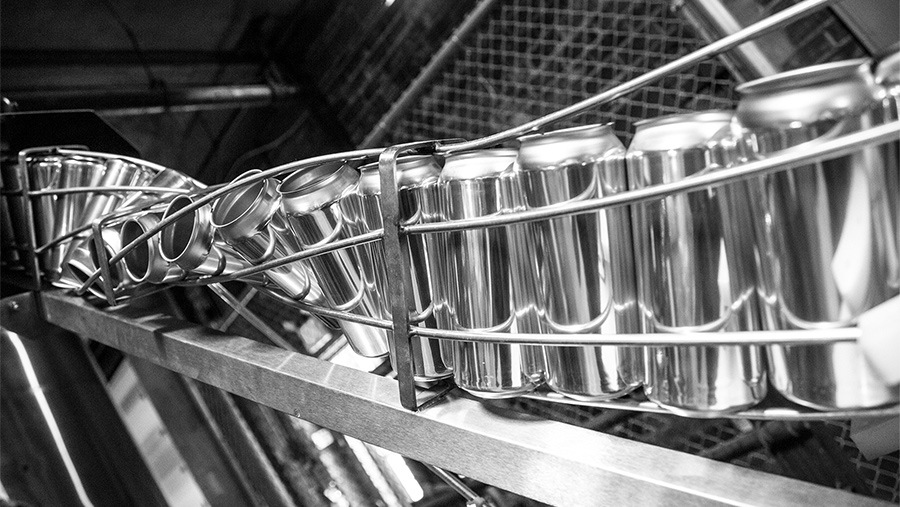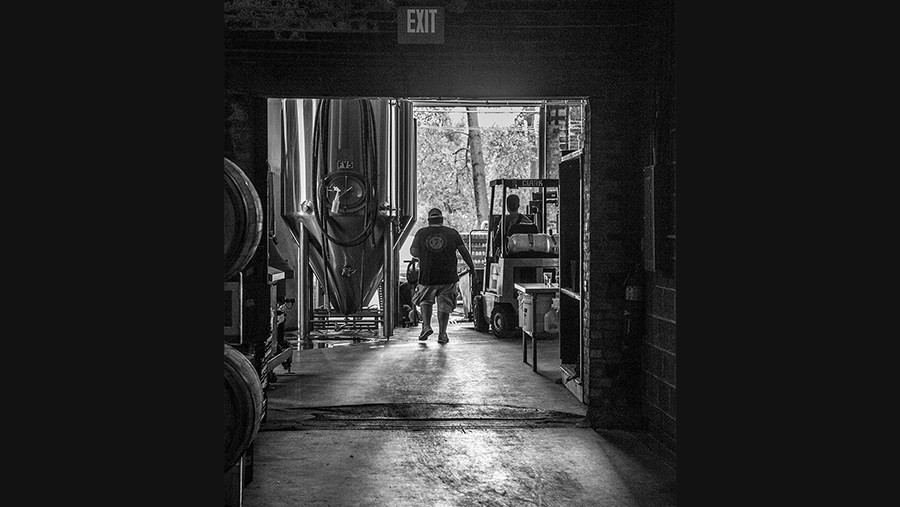 18th Street Brewery is, at its core, a brewery.
But the moment you step into its Hammond, Indiana facility, you can tell it's much more than that. The vibe is apparent: a snake mural embeds the walls and dense basslines electrify the speakers.
With beer names like Temporal Purgatory and Psychedelic Lines, it's an identity that's brazenly in-your-face. And that's the way 18th Street founder Drew Fox likes it.
"It's always beer first, music second, art third. That's our culture," Fox said. "We try to live it, try to breathe it, as best as we can."
The brewery and its energy are characteristically Fox. When the Chicago, Illinois native first started the business in 2010, he had a vision. Fox loves metal music, and he draws inspiration and motivation from it.
"A lot of it was just in my head. I knew exactly what I wanted it to look like," he said. "The metal sounds make you want to get up and just go."
Despite the 100-plus potential beer names Fox has in his back pocket, the visuals and sounds are always meant to complement the beer. 18th Street's top priority is to brew beer that's worthy of the rock-n-roll stamping it's known for.
"We like to keep things moving, keep things fresh, take some risks, have some fun."


- Drew Fox, Founder of 18th St. Brewery
"You can put any imagery on any beer," Fox said. "But if the beer's not good, it does no justice to the inventory."
And 18th Street's inventory has come a long way since Fox's homebrewing days, where he converted a carport behind his house into an "elaborate facility to brew beer."
The makeshift brewery was the birthplace of some of 18th Street biggest fan favorites. Oh, So Pretty and Hunter call that carport home and they serve as two of the more popular beers in 18th Street's arsenal.
"Those were the first two beers that I was like, "Hey, I can do this.'" Fox said.
While 18th Street already has a beer menu that's brewed to perfection, Fox and his team know stopping there isn't an option.
18th Street isn't a "one-dimensional brewery" — it's always adventuring toward what's next.
"We like to keep things moving, keep things fresh, take some risks, have some fun," Fox said. "That's what we do."