Distilleries
Inside the Revolutionary Philadelphia Distilling
Philadelphia Distilling embodies the underdog spirit, leading a revolution for better cocktails and even better gin in the city of brotherly love.
Dec. 2018Written by Brian WrightPhotography by Anna DeMasi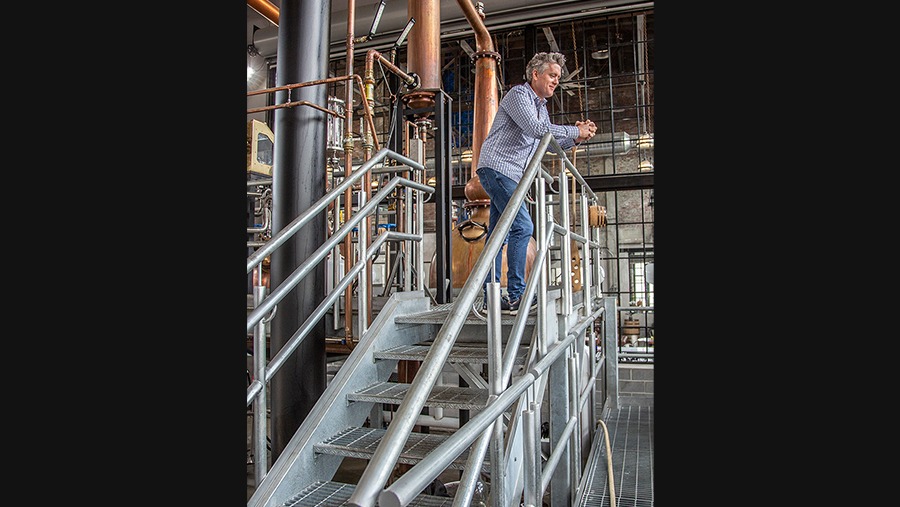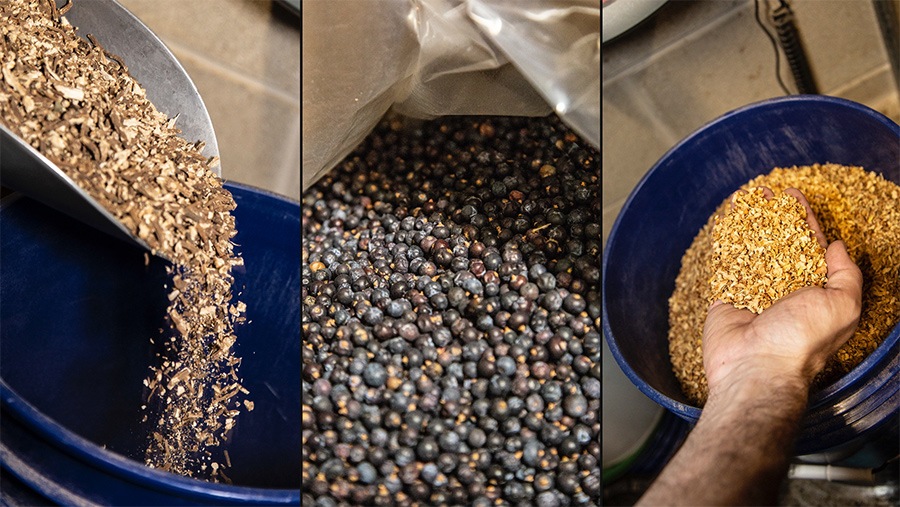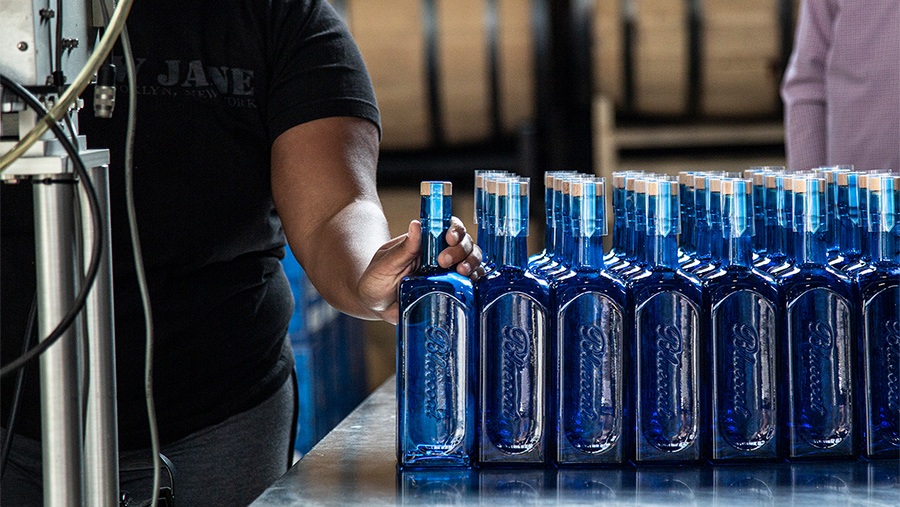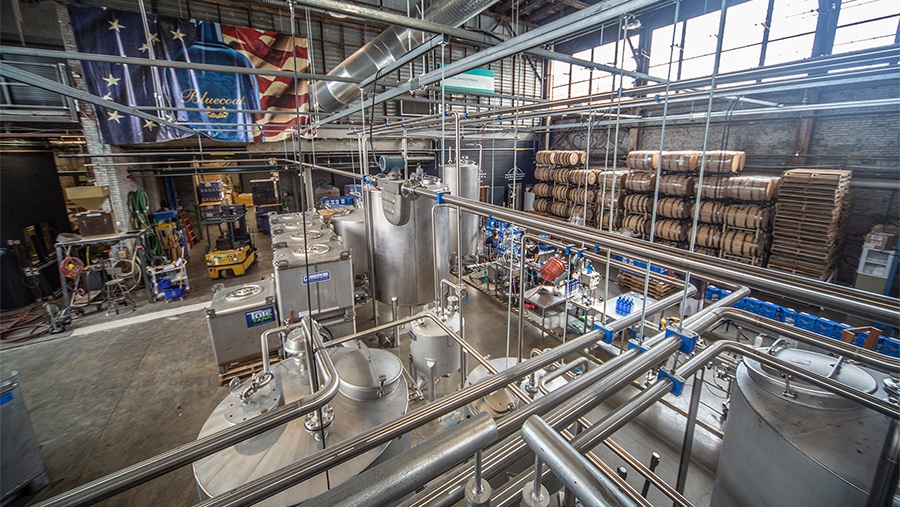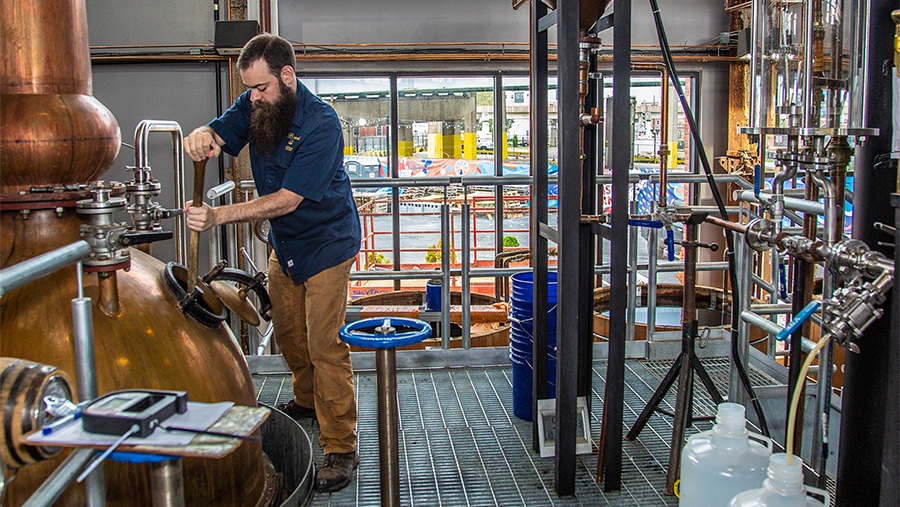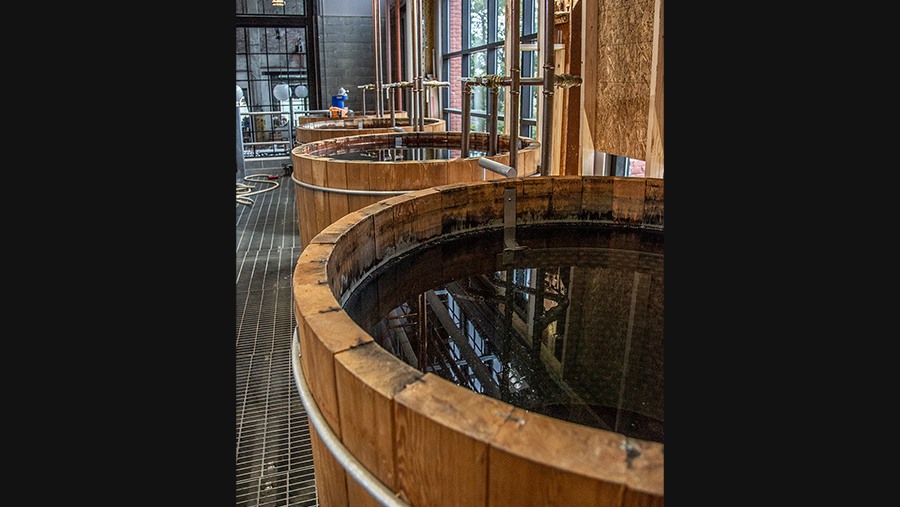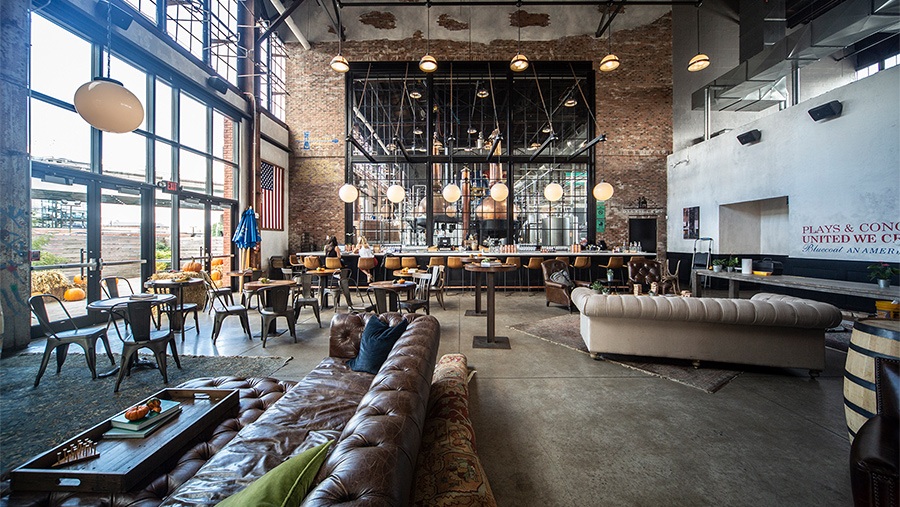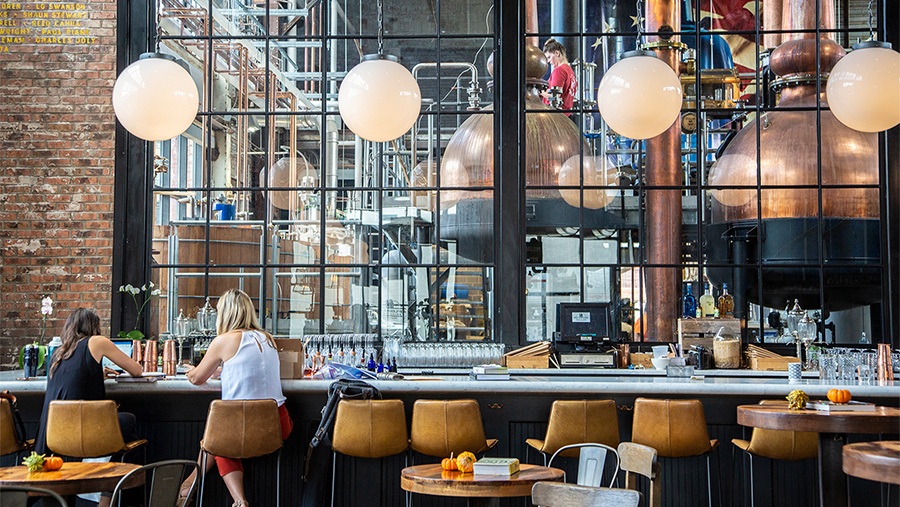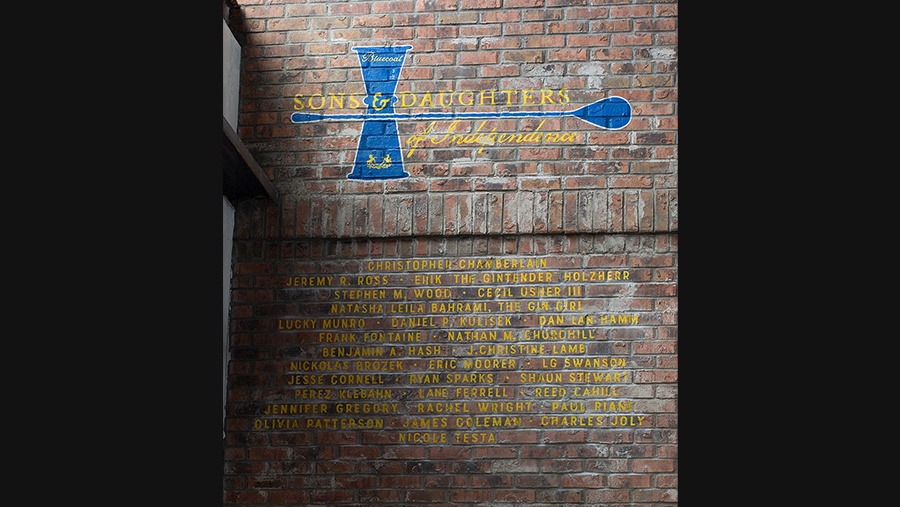 Philadelphia produces some legendary underdogs. The city's working-class attitude crafts and hones them. Its east coast winters toughens them up and its revolutionary history instills in them a fighting spirit that burns deep in the soul of the "Birthplace of America."
Philadelphia wears its underdog moniker proudly, pointing it out like a scar with a story to tell.
Underdogs spark change. Underdogs are revolutionary.
Philadelphia Distilling is the latest branch of the city's underdog family tree. It is a distillery tucked away in the city's northeast side in the shadow of I-95 between the edges of Fishtown and Northern Liberties. It is there where owner Andrew Auwerda and head distiller Aaron Selya are leading their own revolution for the hearts, minds and palates of the cocktail kingdom.
Founded in 2005, Philadelphia Distilling —and its core spirit, Bluecoat Gin —has grown right alongside the city's emerging cocktail scene.
"The bartending community in Philadelphia embraced us quickly and helped us get going right when we were just getting started," Auwerda said. "We benefited greatly from the cocktail renaissance, and vice versa. I'm not sure that either of us would be so successful without each other."
He added, "It's more interesting for a bartender to talk about Bluecoat Gin than it is, say, some British gin that's been around for 100 years. We have a local story that bartenders want to feel a part of."
While the industry may have fully bought into Bluecoat, consumers on the other hand, are the battle Auwerda still doesn't feel he's won.
"It's shocking to me and refreshing, I should say, when I get out there and realize just how many people have never heard of Bluecoat," Auwerda said. "It doesn't matter if they're from Philadelphia or not. Our name is still unknown. That's just the reality." said Auwerda.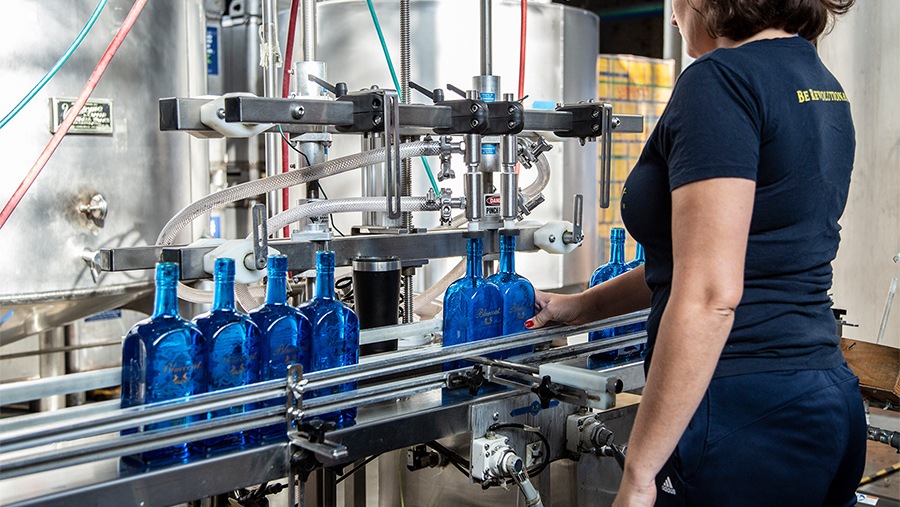 Auwerda and team have an uphill battle. For one, they're competing against national brands that have greater name recognition, longer heritage and deeper pockets than Philadelphia Distilling does.
And then there is the fact that Philadelphia Distilling is trying to build its brand on the back of gin, a spirit that has unfairly been cast off by some consumers.
"A lot of people have had bad experiences with gin" Auwerda said. "It is understandable, as traditional dry gin can be a very divisive spirit."
The cards are stacked up against them, but in true underdog fashion, Bluecoat has come prepared for the fight.
For starters, Bluecoat Gin doesn't fit the flavor profile of a traditional London Dry Gin. Instead of going heavy on juniper, Bluecoat instead goes all in with sweet orange and lemon peels. The citrus notes make Bluecoat an almost juicy gin that is bright and zesty. That addition of citrus was a revolutionary industry first, and it sparked the beginning an entirely new gin style: American Dry.
Philadelphia Distilling has gone one step further on its quest to convert consumers into Bluecoat connoisseurs. In 2016, they opened a brand new 15,000-square foot distillery and bar. It is a temple of gin built with the sole purpose of changing the minds of the masses through education, immersive experiences and of course, gin cocktails.
"If you walk in and proclaim that you don't like gin, we're going to serve you a Bluecoat gimlet," Auwerda said. "If you don't like that, then maybe you really don't like gin.
Most people, however, will take one sip and say, 'Oh my God, this is great,' and we're like 'Surprise! It's gin!'
"I wish we had a nickel every time somebody says, 'I really don't like gin, but I love Bluecoat,'" Auwerda said. "I feel like that's the mantra of our fan base."