BREWERIES
A Longtime Leader in Colorado Craft Beer: Odell Brewing
30-plus years of steady growth has made Odell the 23rd largest craft brewery in the country.
May 2020Written by Kyle TrompeterPhotography provided by Odell
It's no secret that Colorado is famous for its beer. So famous, in fact, that even iconic movies have described the Centennial State as a "place where the beer flows like wine" … whatever that means.
While Colorado is home to only two percent of the country's population, it is ranked fourth in the nation for most breweries per capita, with more than 330 in total, according to Colorado.com. Despite the crowded field of craft, Odell Brewing has managed to ride a slow and steady growth model over its 30-plus years to become the 23rd largest craft brewery in the U.S.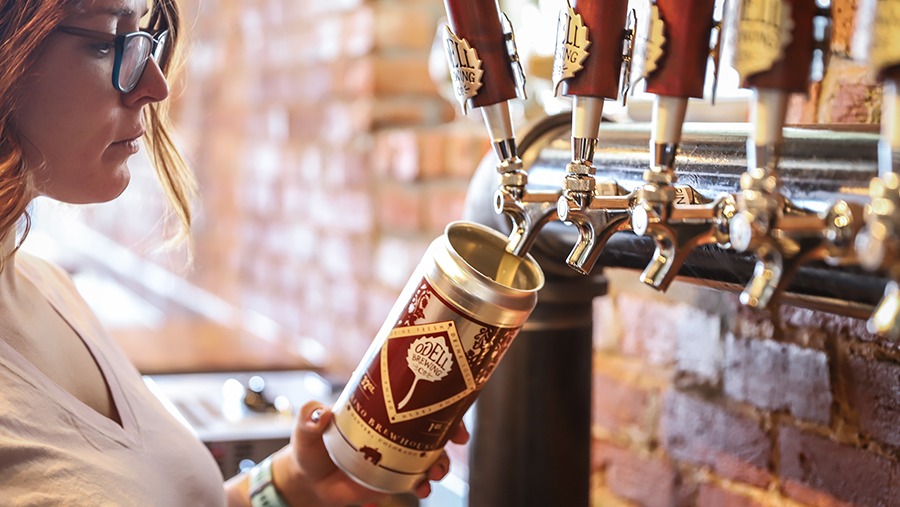 This feat, of course, wouldn't be possible if they weren't making phenomenal beer — which they do. Founder Doug Odell set the tone for producing high-quality beer as a homebrewer in Seattle in the '70s and '80s. Then, in 1989, Doug, his wife Wynne and his sister Corkie turned his passion into profession with the opening of Odell Brewing in the college town of Fort Collins, Colorado.
Join us on a tour of Odell Brewing to find out what makes it one of the finest craft breweries in not just Colorado, but the entire country.